"Overcoming obstacles is about believing and knowing you will get past them."
Grand Master Kyung Sup Kim

PALGWE TWO (YI-JANG)
Video and illustration of each movement of Palgwe Yi Jang, the second Palgwe Form. Video version performed by one of our black belt instructors.
Step by step illustrated guide for Palgwe Yi Jang form, part of the required Palgwe Tae Kwon Do Poomsae.
Part 1 of Palgwe Yi Jang, the Second Palgwe Poomsae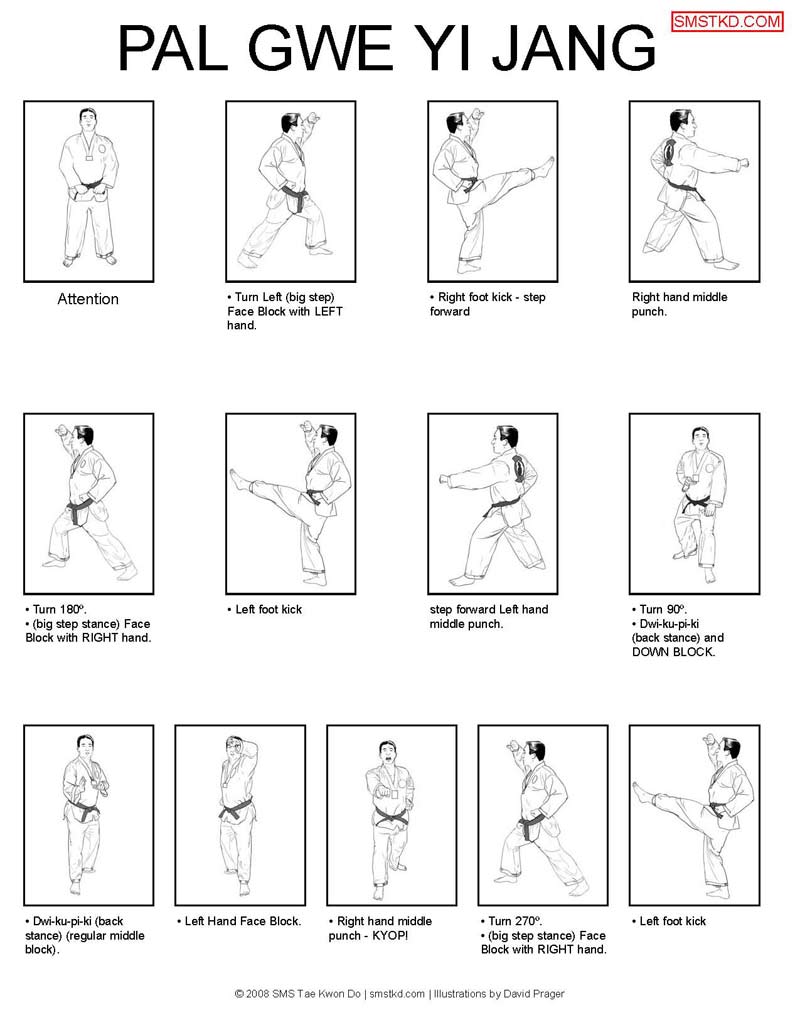 Part 2 of Palgwe Yi Jang, the Second Palgwe Poomsae